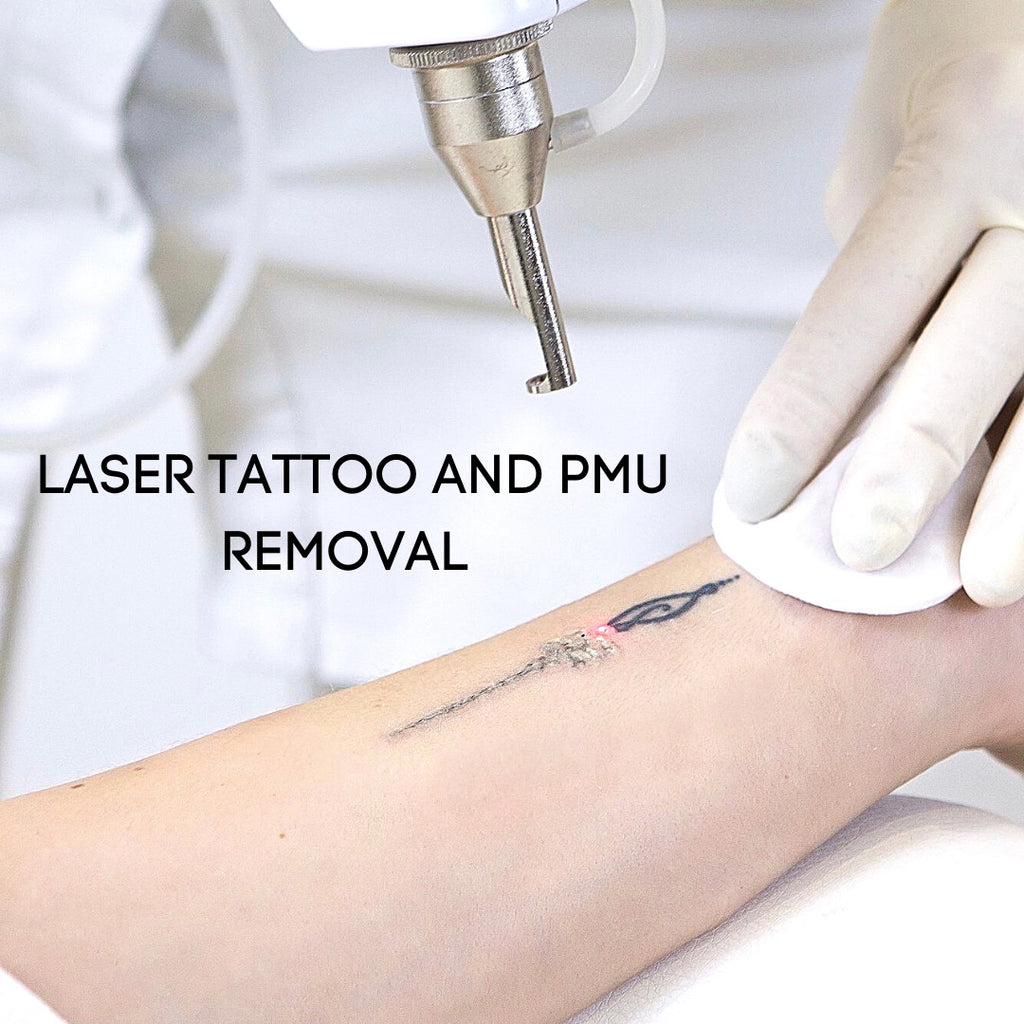 Glam Clinic
PMU & TATTOO LASER REMOVAL
Unwanted tattoos and Permanent Brows can be removed gradually over a series of sessions using a laser.
The cost of removing a tattoo will depend on its size and the number of sessions needed.
Tattoo removal has some limitations including :
it can be uncomfortable
it's very slow process
many tattoos cannot be completely removed - it's quite common to have some ink left in the skin
some colours do not fade as well as others
You should NOT have a tattoo removed if you :
are pregnant - there's a small risk to your baby
have a suntan or fake tan - wait for it to fade
What tattoo removal involves
You'll need to shave the area of skin before the appointment.
On the day, you'll be given special goggles to protect your eyes. Anaesthetic cream may be used to numb the skin.
The session will take about 10 to 30 minutes, depending on the size of your tattoo.
The tattoo should become lighter with each treatment.
Afterwards
Your skin may be red with a raised rash for a short while after treatment. Holding an ice pack to your skin may help. Try a packet of frozen peas wrapped in a tea towel.
You may have some slight bleeding before your skin scabs over. Use aloe vera gel or Vaseline to help it heal.
Your skin will be more sensitive to the sun. Avoid sun exposure and tanning beds for at least 1 week after a treatment. Cover the area with clothing and use a sunscreen with at least SPF30.
You should avoid:
picking or scratching the scab
using soap or perfumed products on the area for the first 48 hours
strenuous physical activities for a couple of days
swimming and saunas until the scab has dropped off (they may slow the healing process)
Risks
Possible risks are:
some colours not completely fading – yellow, green and purple ink requires more sessions to fade than black, blue and red
a small chance your skin may become temporarily darker or paler than the surrounding skin
a slight chance of permanent scarring (3 in 100 people develop a scar)
---
More from this collection