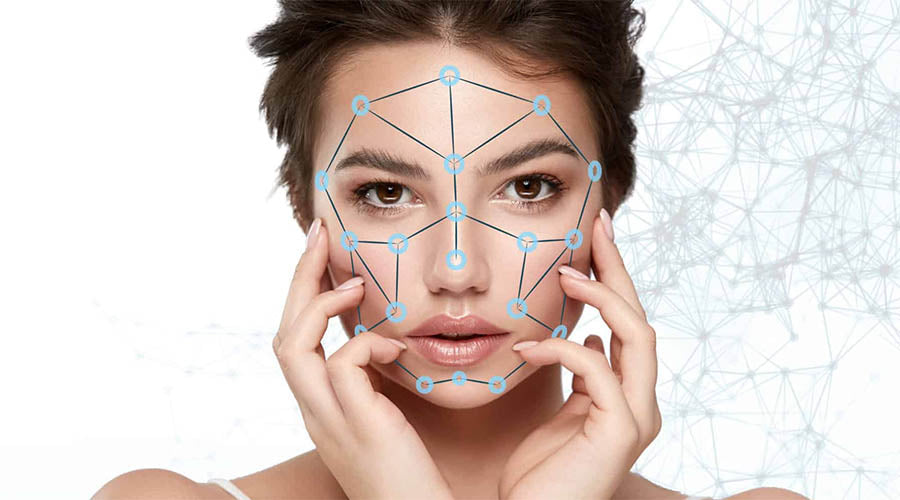 Glam Clinic
SKIN BOOSTERS
Get 10-15% discount when booking a series of Skin Booster 
What are Skin Boosters?
Skin boosters are injectables that improve skin texture, elasticity, hydration and overall appearance. Treatment involves injecting hyaluronic acid (HA) which is a soft, gel-like substance under the skin, which improves the skin's elasticity, firmness and radiance giving an overall skin quality.  Skin boosters are often called skin quality as they improve and enhance the overall quality and health of the skin.
What do Skin Boosters do?
Skin Boosters increase the levels of hydration in the skin and stimulate the production of collagen,  improving fine lines and wrinkles, producing firmer and younger looking skin. 
 Another key benefit of skin boosters is that they are particularly good at improving hydration and can be used to treat many different skin areas and skin types. Most common areas are the face followed by the neck, chest and the hands. In contrast to fillers, Skin Boosters help improve collagen and elastin.
How Skin Boosters work?
Skin booster injections are a soft, gel-like substance called Hyaluronic Acid (HA). This is a substance that occurs naturally in the skin and holds incredible amounts of moisture. However, HA depletes with many factors including age, sun damage, genetics, smoking and environmental factors which is what causes skin to become dry and dehydrated. Microinjections of hyaluronic acid restores the moisture in the skin, which improves its elasticity, firmness and radiance. Skin Boosters are injected using microdroplet or mesotherapy technique of tiny injections. This process of delivering skin boosters also triggers the skin's own repair resulting in collagen production and improved skin elasticity.
What is the difference between Skin Boosters and Dermal Fillers?
The main difference between skin boosters and dermal fillers is lift and longevity. Skin boosters add hydration, glow and restore elastin while dermal fillers add volume and soften lines to restore a more youthful appearance.  Both treatments use key ingredient of hyaluronic acid and are injected under the skin using a needle. Dermal fillers can last anywhere from 9 to 12 months while Skin boosters will last up to 6 months and will need more regular maintenance.
How to choose the right Skin Boosters for yourself?
Consultation is required where we will discuss skin problems and advise which Skin Booster will be the right for the best results.
SKIN BOOSTERS AND BENEFITS:
GEO LIFTING V
GEO-LIFTING V is a cosmetic tissue stimulator for bio-remodeling and skin contouring. GEO-LIFTING V allows for the reconstruction of correct facial geometry and proportions, lost with age.
This product is a cosmetic and is CPNP registered.
Information
The main effect of treatment with Geo-Lifting V is the slimming of facial features and strong activation of fibroblasts provides a natural volumetric correction by increasing the volume of tissue, which effects in enhancing the tissue to the desired dimension.
Only 5 injection points – 5 point application technique. GEO-LIFTING V technique was developed to minimise the number of applications and risk of complications.
As few as two treatments – perform in a series of 2-3 treatments, 4 weeks apart.
Painless procedure and minimal recovery – specialised technique of application, does not cause discomfort and side effects
Immediate effect – a slight volumetric effect visible immediately after the treatment and a full skin revitalisation appearing after 4 weeks
Benefits of Geo-Lifting V:
Reconstruction of correct facial geometry
Restoration of correct proportions
Slimming of facial features and strong activation of fibroblasts
Improving hydration of the skin
Strong skin revitalisation
Prevention of skin flabbiness
Recommended Indications:
Face
Neck
Décolleté
Hands
How long does the result last for?
Results are almost instant from the first treatment. In general, results will last from 6 to 9 months and even up to one year depending on individual skin type factors, such as age, and lifestyle.
Aftercare:
Swelling, pain and redness are common side effects of skin boosters, in 2% off cases this swelling maybe more severe there is some perceived connection between the swelling and the Covid Vaccine. In these cases where swelling is more severe an antihistamine is recommended with swelling and redness dissipating between 2-4 days.
EJAL40
  
The WOW effect is visible IMMEDIATELY after the treatment,
Like with classic mesotherapy the rejuvenating effects are long-term,
The treatment doesn't take long, it is almost completely painless,
The recovery time is very short, the little marks are visible on the face for only couple of days,
Ejal 40 is a non-cross-linked, electrochemically stabilized hyaluronic acid.
Ejal 40 is injected in 4 points on each side of the face, in some cases, we may add a fifth point. Only 0.2 ml of the product is given to each point.
Because that is a very small amount of the product the injections are painless,
Ejal 40 tightens, immediately smoothes and lifts the skin.
WHO WOULD BENEFIT FROM EJAL40 TREATMENT?
People who have the following:
Dehydrated, dry and thin, wrinkly skin,
Skin that is often exposed to UV radiation, air conditioning,
Skin with stretch marks, discoloration, age spots, or sun spots.
Skin that lacks volume and lift.
 HOW EJAL40 CAN BENEFIT YOUR SKIN?
It quickly reduces and prevents the signs of skin aging,
Bio-revitalizes dehydrated and damaged skin,
Restores the lost contour of the face,
Strengthens the skin's extracellular matrix,
It improves skin elasticity, improves the look of sagging skin,
Smoothes fine and deeper wrinkles,
It improves skin volume and elasticity.
WHAT AREAS OF THE FACE AND BODY CAN BE TREATED WITH EJAL 40?
Ejal 40 can be used to treat any areas of the body except for breasts.
This treatment can be used on the face, neck, cleavage area, as well as on hands, stomach and any other body parts where skin needs redensifying and lifting.
 WHAT RESULTS CAN WE EXPECT FROM THE EJAL 40 TREATMENT?
Skin becomes firmer and lifted,
Skin becomes thicker (more denser), thin skin lacks volume, looks wrinkly and saggy, this treatment helps the skin to look plumper and fuller,
Oval of the face is greatly improved, cheeks look fuller, face doesn't look "empty". Also jaw looks more defined and contoured.
Skin looks smoother and tighter.
HOW OFTEN SHALL I HAVE THE EJAL 40 TREATMENT?
It is recommended to repeat the treatment 2-3 times one month apart.
For optimum results to keep your skin looking at it best all the time, as well as a preventative treatment, we recommend to have the treatment repeated 2-3 times a year after the course.
NUCLEOFILL
HOW DOES NUCLEOFILL WORK?
The skin will be introduced to the biostimulation process. It will start to regenerate, thicken and firm. Additional antioxidant and moisturizing effects will help to notice a visible rejuvenation of the skin, which at the same time becomes radiant, the symptoms of oxidative stress disappear.
The skin tone will improve and fine wrinkles will vanish.
The effect will be exactly what is expected – visible but natural, without changing facial features.
WHO CAN BENEFIT FROM NUCLEOFILL?
Perfect for people who notice loss of elasticity and signs of aging, the skin lacking radiance and requires deep hydration. The treatment can be performed regardless of age and skin type!
WHAT ARE RESULTS OF NUCLEOFILL TREATMENT?
As a result of the Nucleofill treatment, the skin is introduced to the biostimulation process. This starts the regenerating process, and skin becomes denser and firmer. The antioxidant and moisturizing effect make it visibly rejuvenated. Small wrinkles are reduced, the skin becomes radiant and even in colour.
If the skin is younger or doesn't have many wrinkles or discolouration the first treatment may already bring the desired effect!
The results are visible but look natural without changing facial features.
WHAT EFFECT CAN WE ACHIEVE WITH NUCLEOFILL?
skin revitalization
improvement of skin elasticity
reduction of saggy skin – lifting effect
reduction of photoaging and photo-damage
improvement of skin hydration
skin regeneration
anti-aging prevention
Products available Nucleofill Medium, Strong, Soft for eye area.
PROFHILO
WHAT IS PROFHILO?
Profhilo is injected into the face to 5 specially developed Bio Aesthetic Injection Points using a special technique, this allows the aging process to be stopped or reversed easier.
The points were selected by IBSA researchers at an appropriate distance from venous structures and large nerve branches to minimize the risk of hematoma, bruising, pressure or pain during injection.
This technique gives lift to appropriate parts of the face for tighter, more glowing looking skin.
WHO SHOULD GET PROFHILO TREATMENT?
People who would like to regenerate and rejuvenate their facial skin.
People whose skin is loose, dry, dehydrated, thin, saggy or lacks volume.
WHAT CAN BE EXPECTED AFTER PROFHILO TREATMENT?
• Restoration of the lost contour and profile of the face
• Reduced wrinkles
• Lifted lower part of the face and tighter skin
• Improved skin firmness
• Improved skin volume
• Lifting so-called hamster cheeks
• Lifting marionette lines
• Reduction of nasolabial folds
• Improvement of the deep hydration of the skin
WHEN WILL THE FIRST RESULTS OF PROFHILO SHOW?
The results become visible after a few weeks. After about a month, you can see a definite improvement to the condition of the skin and the full effect will show after about two months.
CRYSTAL HYDRO PDRN
Crystal Hydro PDRN with the combination of PDRN and Hyaluronic Acid is the most powerful anti-aging solution which supplements moisture, improving skin tone and elasticity.Hyaluronic acid is naturally present in the human body, as a component of the cell. With age, its content decreases and, as a result, the skin loses elasticity and the number of wrinkles increases. For dehydrated skin and skin that is losing elasticity delivery of hyaluronic acid directly to the subcutaneous layer is the most effective way to experience an immediate effect.
MOISTURIZING AND FIRMING THE SKIN
Indications
– Age-related skin changes, dry skin;
– Weak skin barrier;
– Pigmentation;
– Expressed worry lines;
– Fading skin of the face and neck;
– Clinical manifestations of acne;
– Skin with signs of photo- and chrono-aging;
Effects
– Promotes cell regeneration;
– Renews radiance and smoothness of skin tone;
– Improves skin elasticity;
– Balances inner skin layer;
– Replenishes moisture;
– Provides anti-aging effect;
---
More from this collection